I sat torn for a part of the afternoon yesterday wondering whether I should head downtown to cover the latest anti-Israel protest which took place outside the Toronto Convention Centre where the Jewish National Fund's Negev Dinner was being held.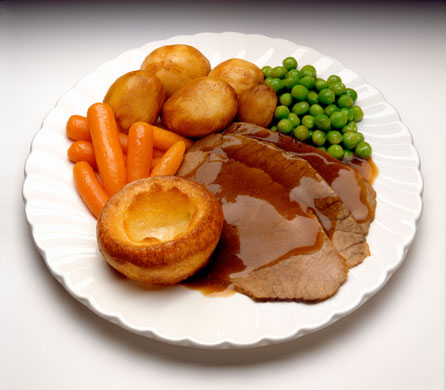 Sunday dinner is my responsibility, so I used that as a convenient excuse to stand up Richard who ventured down to see what if anything was worthy of his time. It turns out that precious little was, however, as you'll see in his report the usual suspects provided their usual entertainment.
I've attended a great many of these protests over the last several years and will attend more in the future but Richard does a great job describing why coverage is an unwelcome but necessary chore in his report,
In Toronto, it's not just about Israel, it's mostly about hating Jews.
Trust me, making dinner was a welcome respite, but my presentation never rivals the accompanying photo.