Looks like Abu Mansour Al-Amriki aka Omar Hammimi, the American Jihadi is in deep doo doo with his ex-best friends in Al-Shabaab... this time they may mean it...

HSM Official Press Release: Abu Mansur Al-Amriki: A Candid Clarification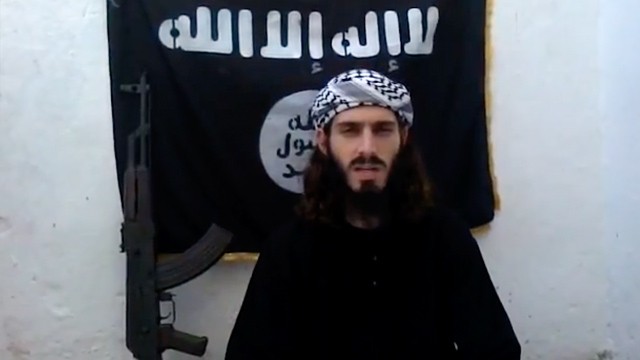 In the last few months the story of Abu Mansur Al-Amriki has been playing out in the media circles, not only feeding the narrative of the Western media that deep ideological differences were beginning to devour the Mujahideen in Somalia, but also leaving the Muslim Ummah extraordinarily confounded with a string of video releases that have stimulated a wide range of diverse reactions.
In the light of these events, and for the sake of clarification of the intricacies surrounding the Abu Mansur saga, Harakat Al-Shabaab Al-Mujahideen hereby declares that Abu Mansur Al-Amriki does not, in any way, shape or form, represent the views of the Muhajireen in Somalia. The opinions expressed by Abu Mansur, the alleged frictions and the video releases are merely the results of personal grievances that stem purely from a narcissistic pursuit of fame and are far removed from the reality on the
ground...