Update:The attack on Vilks was a misunderstanding 70-year-old "weapon" was a work of art


NB Google Translate - Malmo - Swedish artist Lars Vilks, who is on the death list of the terrorist network Al Qaeda because of his cartoons of Mohammed's escape an attack on Wednesday.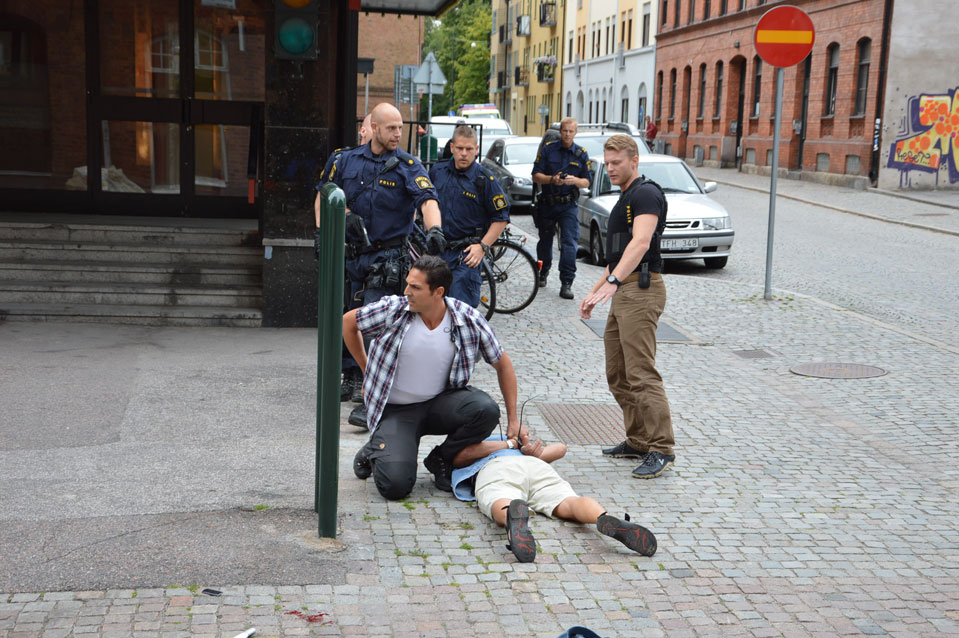 Vilks was with journalist Teresa Eder in the gallery Rönnquist & Rönnquist in Malmo doing an interview when an unknown man entered the gallery. He said he wanted to show Vilks a few works of art that were in a red suitcase. Vilks' bodyguard denied access to the man and asked him to show the contents of his suitcase in front of the gallery. When they discovered a firearm in it, they overpowered the man, five minutes later the Swedish police on site.